What Our Patients Say
What others say about chiropractic care can help you make the right health care choice.  Review a selection of Lifestyle Chiropractic patient testimonials below and please contact the office if you have any questions.
---
NMT Treatment Has Helped Me
Driving away from my first NMT appointment, I realized that shortness of breath was gone, as was the feeling that there was " not enough air to breathe". I'd been asking Medical Doctors to help me with this for twenty plus years, to no avail.
Second Visit: After I could breathe freely, I realized my sinuses were stopped up, preventing me from getting as much of this new air supply as I craved. I asked Dr. Odmark if he would do something to open them; and he did! Thank you Dr. Odmark! Then he removed a knot from one wrist and the pain from the other wrist which I got from a long, long, OCD marathon of crocheting over two years ago. I've massaged those painful wrists, had professional massage, done exercises. Nothing helped.
I've had about 5 visits now. My energy level is amazing. I no longer write things on lists…I just get up and do the chore. I'm not lying in the chair trying to get rested. I'm up taking care of business. I had the feeling I was floating during my 4th visit a week ago. The floating sensation turned to euphoria. I feel great. I've never been able to relax in my entire life. Now I feel relaxed. What makes this even more remarkable is the fact that I am 71 years old and thought these maladies were a result of age and that I would never feel good again. WRONG! Last night, I decided not to take the benedryl and asthma medicine I've been taking for years. No melatonin either. I slept fine and did not wake up with a tickle in my throat as in the past when I forgot to take those allergy meds.
I cannot thank Dr Odmark enough for continuing his schooling, trying new things until he discovered NMT. I began going to Dr. Odmark for allergy treatments about 15 years ago. Everyone told me the treatments only worked because I believed they would work. WRONG! I absolutely did not believe the treatments would work. I was so sick all the time with headaches, runny nose, chest pain…taking too much benedryl. I decided to gamble $500.00 on the chance that it might work; and it did! One of the best things about the treatment I had 15 years ago is that I can walk through grass barefoot and not get an itchy rash. Before, I could walk in grass wearing boots and two pair of socks and still get a rash. You are a miracle man in my eyes. Also, a gift from God to me. Thank you again! ~Tracy D.
---

Jack Canfield
The co-author of the "Chicken Soup For The Soul" series, author of the best-selling book, "The Success Principles," and star of the hit movie, "The Secret."
---
Brock Hobbled And Limped Into the Office…..And Drove Back to Houston a NEW MAN!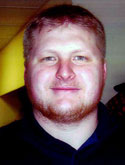 26-year old Brock Shepard is what we call our "Miracle Man" here at Lifestyle Chiropractic. Brock came to see us back in April on the recommendation of a former patient who had traveled from Houston to see us.
Brock had been a college football star and played "all out"…meaning he had had many, many injuries and impacts to his body. He had also hurt his back lifting weights. Show More
He began to develop debilitating back pain in his early 20's and was told by his doctors that he had two bulging discs at L4 and L5, so in 2005 he underwent a surgical laminectomy. A year later he was still in pain and began a series of injections to the lower back. He then began to suffer with tremendous hip pain and he subsequently underwent hip surgery in 2008.
Fast-forward to the present: Brock was a handsome, strapping young guy who was living on pain pills and hope. He walked into our clinic on April 2nd with a shuffling gait, in constant pain and an inability to "walk normally". He was at his wits end and really didn't think or believe that we would be able to help him. Here's what he wrote to us a week after his first treatment:
"I heard about Lifestyle Chiropractic from my boss in Houston. I was VERY skeptical. I've seen other chiropractors and they were the ones who ended up referring me to my hip surgeon. I really didn't think they'd be able to help me, either, and I was resigned to the fact that I was going to have to have my hip replaced. I could hardly sit at work, couldn't play any sports or work out, and couldn't even play with my little daughter, which really bothered me.
After only ONE treatment, I felt like a new man! I can walk again…..I can now MOVE and play golf and squash. Most of all I can play with my daughter. Life is good again!"~Brock
---
Jade's Story: She's BACK in the game of life!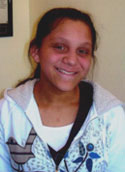 Precious Jade is someone who's been a loving part of our lives here at Lifestyle Chiropractic. When Jade first came to see us, she was a sad little girl, withdrawn, and in constant agony. Here is her story, written by her Mom, Nina Cuevas:
"Our daughter, Jade, suffered with severe eczema, asthma and numerous food allergies for about 8 years. We were constantly in and out of doctor's offices. We were being prescribed steroids, creams, nasal sprays, inhalers and antihistamines. However, after years of medications, it was becoming apparent that her condition was getting worse.Show More
Her skin was severely dry, rough, red, blotchy and inflamed. Worst of all, she had unbearable itchiness all over her body. It was so bad that she couldn't control her scratching. The scratching would break the skin leaving horrible marks and infections. This began to take a toll on her both physically and emotionally. She was becoming increasingly embarrassed by her skin, especially when other kids asked if it was contagious.
With the constant itchiness, she was unable to sleep, which left her very tired. It would get so bad that she'd cry herself to sleep on a frequent basis. As her mother, it took everything in me not to break down in front of her. My husband and I were constantly trying to comfort and assure her that one day we would find an answer to her problem. Believe me when I say that eczema brings you to your knees. You begin to feel hopeless, angry, frustrated and desperate. It's incredibly heartbreaking to watch your child suffer and not be able to help. Not only was Jade feeling miserable, but we also noticed that she was becoming withdrawn.
During the day, her medications made her dizzy and sleepy. The side effects began to affect her schoolwork and her attendance. She wasn't able to concentrate. After sharing this with the doctor(s), they prescribed a sedative—yet another medication! We didn't agree with this.
Then, after an aggressive round of medications that landed her in the emergency room, we became very angry and decided to look for an alternative treatment. In desperation, we tried several different things, but nothing seemed to help.
We began to pray for an answer and a miracle. Then after much prayer, we came upon a website on NAET in treating eczema. We had never heard of such a thing and it sounded "weird". We were very skeptical, but after more consideration and reading about some of the amazing results, we decided that Jade had nothing to lose.
She was excited because it sounded easy compared to her other treatments! So we desperately started searching in San Antonio for someone that was NAET-certified. This is how we came upon our daughter's life-savers at Lifestyle Chiropractic.
After several NAET and NMT treatments, we began to see a CHANGE!
Our daughter's skin began to clear up and her itchiness began to subside. She was looking better and feeling happier. She was even getting compliments from other patients on how wonderful she looked. Even her teachers began to notice the change in her.
The first big hurdle was to get her off of her medications. And, I'm thrilled to report that she hasn't had an asthma attack in over a year, plus she's only missed one day of school. She plays volleyball, is singing in choir and participating in numerous school activities.
It was a tough road, but one that didn't deter Dr. Odmark and Dr. Gloar. Their dedication and the "magic" of their hands brought healing to our daughter. She's a new kid because of the NAET and NMT treatments provided by these wonderful doctors! Lissa has also been instrumental. Her wonderful personality, good care and constant encouragement made a difference.
We are so grateful and can't thank Dr. Odmark, Dr. Gloar and the staff at Lifestyle Chiropractic enough.
They truly gave our daughter a new life and the "miracle" we so desperately prayed for. We HIGHLY recommend these wonderful doctors to anyone looking for a miracle." ~Blessings from happy parents Orlando and Nina Cuevas
We are ALL thrilled with Jade's recovery…and the body's ability to heal itself if the right things are done.
---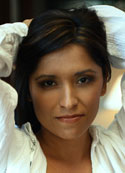 I can't say enough about Lifestyle Chiropractic. I no longer suffer from allergies, obsessive-compulsive disorder, panic attacks or uncontrollable temper tantrums and I do not have to take any medications. Dr. Odmark has treated and helped every member of my family. Dr. Sherson has been invaluable in helping me get my life and career on track
My favorite experience with Lifestyle Chiropractic was just after I was diagnosed with hypothyroidism. I was told by my doctor that the condition could not be reversed and that I would be dependent on medication for the rest of my life. Dr. Odmark tested and treated me with NMT. I returned to my doctor to tell him I would no longer be taking the medication (which had been making me hyper and causing my heart to race). He insisted that I take a blood test to determine my hormone levels and called me with the results to say that he must have misdiagnosed me because my hormone levels were perfectly fine. And they still are!~Laura
---
Christian Albers, The Netherlands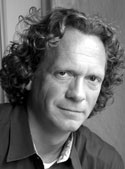 After my first NCR treatment I felt a huge relief. For the first time in years I could breathe freely again through both nostrils. The treatments in the days that followed only added to this feeling. This is the most immediate and lasting impact of any physical treatment that I have undergone, ever.~Christian
---
Terri Hiles, San Antonio, Texas
My allergies showed up when I was about 9. I noticed when I was around cats and certain flowers I would sneeze uncontrollably and go through boxes of Kleenex. When I was 25 years old, I had a severe allergic reaction to aspirin that hospitalized me for 8 days. That is when I began having heart trouble and numerous other health issues. Since the aspirin-allergy discovery, I became allergic to even more foods, plants, animals and medicines. I felt like I was becoming allergic to everything!Show More
I am in the real estate industry and saw one of my business associates on the "San Antonio Living" show. She was talking about a "cure" for her allergies, called NAET. I was intrigued and knew that I had to look into this. I'm too young to be living like this!
I was on allergy medicine that only masked the symptoms and zapped my energy. I am all for a cure with out toxic side affects. I was concerned about the expense only if it didn't work. The monetary expense could not compare to the quality of life I would be getting back and the endless expense of the pharmaceutical drugs I was being prescribed. So…
I will never look back. I am your biggest fan! I take NO allergy medication now and eat anything I want. When I see people suffering the way I used to with mountain cedar allergies, I feel so fortunate that I don't have to live like that anymore. The treatments and friendly staff at Lifestyle Chiropractic keep me coming back.
Thank you so much for seeking out non-traditional treatments that is whole-body and spirit based and not "symptom masks."~Terri
---
Elena Dye, San Antonio, Texas

For months I was nauseated and throwing up everything I ate. It affected my job because I was a consumer loans representative for a major Bank and Insurance Company and I was literally taking phone calls and pressing mute to throw up. Someone would tell my manager or my manager would see me and send me to the nurse and the nurse would send me home, which caused me to miss work. It was emotionally and physically draining on me, my husband and my job. Eventually I had to quit.Show More
I went to a few doctors and they were unable to figure out what was causing the nausea and vomiting. I visited a gastroenterologist and I had an Upper GI Endoscopy procedure done. The Doctor said he found bacteria in my stomach called H Pylori. I was so excited because I thought we finally figured out what was wrong with me. I took some medication to get rid of the bacteria and to my disappointment it did not help my situation at all. My husband David was so distressed about my health he decided to talk to his family about it!
His father mentioned a doctor that he was seeing and how the treatments he was receiving were helping him feel so much better. At first my husband and I were skeptical but interested so I decided to pay a visit to Lifestyle Chiropractic. Everyone was extremely friendly and welcoming but I had never heard of these kinds of treatments before. At my initial NeuroLink treatment with Dr. Odmark I was very skeptical and doubtful because the treatment was so different. To be honest I didn't know what to think, but I figured I'd give it a try.
Then, I started the NAET treatments and I thought it was very strange because I had to hold a vial in my hand and sit in the waiting room with no shoes on. With the encouragement of Lissa and the rest of the staff I stuck with it and within a short time the vomiting stopped. I could eat again! I was so excited. I no longer had to worry about eating and throwing up in public! ~Elena
---
Sound interesting? Please contact our North Central San Antonio chiropractic office to make an appointment today.